March Madness Picks 2011 - Tar Heels Look For Revenge, when Play Against Blackbirds - Two years removed from an NCAA national championship, the goal is simple for the North Carolina Tar Heels heading into their tournament opener against the LIU Brooklyn Blackbirds this Friday, the same as it is for every other team. Only this time, the pay per head motivation is very different. The last two national champions have been representatives of the ACC, and after falling short in the conference title game to the Duke Blue Devils, North Carolina will try to get a measure of revenge by replacing them at the top on the national stage.
East Region - 2nd Round
LIU Brooklyn Blackbirds vs. North Carolina Tar Heels
Friday March 18, 2011 – 7:15 PM ET
Time Warner Cable Arena, Charlotte, North Carolina
Vegas Odds: North Carolina Tar Heels – 11.5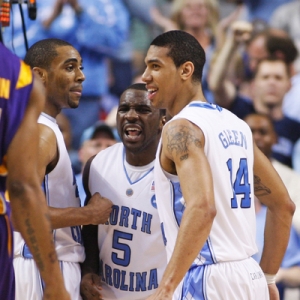 The Tar Heels open against a Blackbirds' team that won 16 of 18 games in the Northeast conference, but will be tested more than they have all year in this crucial matchup. LIU Brooklyn has won 13 straight games since the end of January, but the question is whether or not this team has been battle-tested enough.
March Madness Betting: LIU Brooklyn Blackbirds
The Blackbirds dominated their way through the NEC, including an overtime win in the conference title game over Robert Morris. LIU Brooklyn blew away a lot of teams during the regular season, but they also played a lot of close games that should give them experience with the pressure on. The difference will be the talent level, as despite some solid sports betting bonus point totals during the season, they have never played a team as good as the Tar Heels.
March Madness Betting: North Carolina Tar Heels
North Carolina has been one of the biggest surprises of the second half, destroying most of their schedule to catch up to the Blue Devils in order to get past Duke on the final day for the top seed in the ACC title tournament. The double-digit loss to the Blue Devils in the championship game hurts, but rarely does a team sweep back-to-back games against another when the talent level is that high. That loss will serve as motivation for North Carolina as they look for their second national title in three years, and the talent and leadership is there for this team to do just that. Roy Williams has been there before, knows what it takes, and undoubtedly feels like he has the talent in Harrison Barnes, Tyler Zeller, and company.
March Madness Betting Pick: LIU Brooklyn vs. North Carolina
The Tar Heels enter the tournament as one of the hottest teams, but at the same time will be motivated to bounce back after a tough loss in the ACC championship game. North Carolina will take its frustrations out on an overmatched LIU Broolyn team, and make a statement going forward for the rest of the March Madness betting tournament.
March Madness Picks: North Carolina Tar Heels – 11.5