NFL Week 3 Picks & Predictions Washington Redskins vs St. Louis Rams
NFL Week 3 Picks & Predictions Washington Redskins vs St. Louis Rams - In an NFC conference match-up, the St. Louis Rams (0-2) host the Washington Redskins (1-1) in Week 3 NFL Picks matchup.  The Vegas Lines makers has installed the Redskins as 3 1/2-point favorites on the road.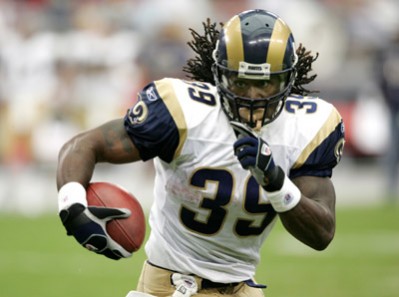 The Rams are a young team searching for an identity. In their 16-14 NFL Picks loss, they were outgained 210 to 404 on total offense yet lost by only two points. Stephen Jackson continues to be an all-purpose work horse back as Sam Bradford develops as a quarterback. The Rams have had their struggles offensively but the defense has held opponents down in their first two NFL Predictions games. The defense, which has forced sacks and turnovers, has a bunch of no-name starters, and the leading tacklers are two unknowns at safety, Oshiomogho Atogwe and undrafted Craig Dahl. Both games were decided by single-digits and this Sunday could mean another close game.
taking a look at some NFL betting trends for this NFL Week 3 Predictions matchup if you are looking on betting on the total Washington Redskins 1-5 UNDER the total last 6 Vegas Lines games vs the Rams.
The Redskins won a low-scoring game in week one and blew a huge lead in week two against the Texans, losing to Houston 30-27 in OT. Donovan McNabb has had mixed reviews in his transition to Washington but he is the type of quarterback who can lead his team back from a disappointing loss, especially against an inferior opponent. His favorite target, thus far, has been Santana Moss but look for McNabb to build a relationship with tight end Chris Cooley. The combination hooked-up for a TD last week. The Redskins defense has compiled 7 sacks but have given-up nearly 800 yards passing and have gotten only one interception.
This is exactly the type of team that the Redskins have struggled with in the past, including the last two years. Washington won 9-7 last year and lost to St. Louis 19-17 in 2008. Expect a similar in this NFL Week 3 Picks matchup. The meltdown in Houston aside, the Redskins should contain the Rams young offense and make just enough plays to win on offense. Whether they cover the NFL Point spread is another story, this one could once again come down to a field goal or less.
NFL Week 3 Picks Vegas-spreads.com Look for this NFL Picks game to go UNDER the posted total set by the Las Vegas Line makers. RAMS are 0-12-1 UNDER before a division NFL Picks Home game.
Sign Up at Bodog.com for all the latest football betting odds, futures and props! Wager on the NFL spreads and totals from your home computer. How are you going to call this NFL Week 3 Picks matchups? However you are going to call it make sure you Make the Call at Bodog Sportsbook this is the last week for 30% Sign up Bonus. Put some extra cash in your Sportsbook Betting account for your NFL Week 3 Predictions.